History
The Prideaux family, an ancient Cornish clan, has been seated at Prideaux Place for over 425 years. Their origins go back almost one thousand years to the time of the Norman Conquest when they are recorded as Lords of the Manor at Prideaux Castle, Luxulyan. Later the family moved to Devon and it was in the 16th century that Sir Nicholas Prideaux, a distinguished lawyer, returned to Cornwall and built Prideaux Place, completing it in 1592. The Elizabethan manor  house still presides over the fishing port of Padstow with views of the Camel Estuary.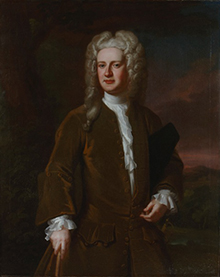 The family tree makes interesting reading and reveals many diverse antecedents including William the Conqueror, King Edward 1 and Queen Eleanor of Castille. Indeed the present owner's great grandmother, the Hon. Katherine Knatchbull-Hugesson, was the great niece of Jane Austen.
The family supported Oliver Cromwell during the Civil War but just before the Restoration of the Monarchy in 1660 a judicious marriage was arranged between their daughter and William Morice of Werrington , Secretary of State to Charles II thus securing a Royal Pardon which is preserved at Prideaux Place.
The house has changed little in the last four centuries. Prideaux Place as seen today is almost entirely the work of three members of the family. Sir Nicholas Prideaux in the 16th century, Edmund Prideaux in the 18th century and the Rev Charles Prideaux-Brune in the early 19th century.
The house now combines its traditional Elizabethan architecture with the 18th century exuberance of Strawberry Hill Gothic.  The house has 81 rooms and some of the finest are included in our guided tours. The North Wing, sadly inaccessible to visitors at the present time, remains as it was the day the 121st Engineer Combat Battalion of the  American Army marched from Prideaux to take up its role in the D Day Landings.
In 1988 Peter Prideaux-Brune inherited the house from his father, John, and with his wife, Elisabeth, began an extensive restoration  programme that continues to the present day.